Since beginning my writing journey, I've wanted to write about two important people in my life – my parents. Today is my mom's birthday, so what better time to tell you about this special woman. Mom, thank you for being you – this post is for you!
Last evening my family had my parents over for a birthday dinner for Mom. We served homemade lasagna, breadsticks, and spinach salad followed by ice cream with warm peanut butter cookies for dessert. Great conversation ensued, games were played, and laughter was common throughout the night. The kids had Grandma and Grandpa sit through five different Coyote Peterson (wildlife educator) episodes, which spurred conversation about different insects, and lots of cringing as we watched Mr. Peterson purposely get stung – one insect after another. The bullet ant sting (the most potent sting in the insect kingdom) was the final episode we watched, and let's just say we hope we never experience that sting.
Our night encompassed much of what makes Mom so special – laughter, fun, homemade food, outdoor adventures, learning, and a love of family.
Growing up, I had a wonderful childhood, and Mom was very involved. She coached my soccer team for years, joined my school's PTA, volunteered to chaperone my field trips, lead my Girl Scout troops, volunteered as an artist-in-residence (through the Minneapolis Institute of Arts) where she would teach art lessons to classes in my school – my favorite part of elementary school, and she volunteered during many of our youth church activities. I remember being excited to have Mom with me – wherever I was. All of these activities were very special, but one of the most meaningful and memorable acts was her choice to stay home with us when we were little.
Mom went to college at the University of Minnesota and got a nursing job right out of college. She took an extended leave once I was born so that she could stay home and raise me, and later, my two younger brothers. Once my brothers and I were in school, Mom chose to go back to nursing, but only part-time.
My parents worked it out so either my mother or father was home for us at all times. I remember home-cooked meals in the evenings (Mom's wild rice soup was my favorite),
and warm after-school snacks – oatmeal muffins were the best. Mom made all of our Halloween costumes, often dressing up along with us.
One of my favorite memories is Mom playing the piano at Christmas while we sang songs by her side. What Child Is This has always been her favorite Christmas song.
Our summers were filled with swimming at the many beaches on White Bear Lake, trips to the library, weekends at the family cabin, and the occasional camping trip.
As I grew, Mom was not just my mom anymore, she transitioned into a friend. We picked up the habit of taking one or two long, brisk walks every day. To this day, we still take walks together when we visit each other. These walks are, and always have been, filled with deep conversation, catching up on the day's events, and our way of staying healthy – physically and mentally.
While I was in high school, we started enjoying girl's weekends when the boys were away hunting or fishing. Whether we were hiking the North Shore of Lake Superior,
visiting my grandparents in Texas,
gazing over the Fourviere district in Lyon, France,
exploring the canyons in New Mexico,
snowshoeing in seven feet of snow in Michigan's Upper Peninsula,
or horseback riding in the Absaroka mountains in Montana,
special memories were made and our relationship grew stronger. Some weekends we chose to stay home where shopping, dinner out, a game of Canasta, and popcorn and a movie on the couch were just what we needed. "Now and Then" was always our go-to movie. I can't wait until my own daughter is a little older so my mom and I can introduce her to this classic film.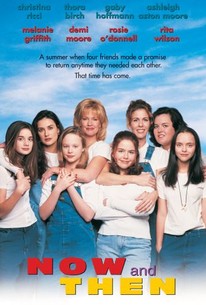 Marrying my high-school sweetheart was best described as bittersweet. I was more than excited to marry my love, but I was sad and a little nervous to move out of my parent's house for good. A sure sign of a wonderful childhood, right? Both of my parents walked me down the aisle, and I couldn't stop the tears from falling. The emotions I felt when I saw my future-husband waiting for me at the end of the aisle, and the love and support I felt from my parents as they linked their arms with mine, was overwhelming. I was celebrating and mourning the changes that were taking place – all at once.
Life did change, but the relationship with my mother continued to grow and get stronger. My mother now works alongside of me as I run a small gardening business. Throughout the growing months, we spend hours each week working in gardens, talking, and creating together. On the days that we don't see each other, we talk on the phone – sometimes twice per day.  When we are not working, my family still spends many summer weekends with my parents at the family cabin where games, fishing, swimming, long walks in the woods, and roasting marshmallows fill our time.
Four years ago, my parents bought the family farm, which changed all of our lives. After retirement, my mother became engrossed in researching her family history. During this time, she discovered that one of the homesteads still existed. Long story, short (you can read the full story here) – my parents ended up moving onto the farm, starting a tree farm, and are still unearthing family secrets as they explore their new home. This has been something my mom has loved and cherished. Consequently, this is what ultimately guided me back to writing – a long time passion of mine. I needed to tell their story. I needed to tell my family's story.
My mom and I now share the passion of the family farm, the passion of our history, and a passion for telling our stories. We spend a lot of time on the phone, combing through pictures, and getting our stories straight. When my family and I visit the farm, we never tire of walking through the museums my parents have created in the barn and granary.
Trips to the farm also involve taking walks through the nature trails, hunting for agates in the farm fields, and delicious homemade treats waiting for us in the house.
As an adult, I now see the qualities that make my mom so special.
Her love for the outdoors has taught me many important lessons, and has brought me on many unforgettable adventures.
Honesty and trust have always been important to my mother, and she has always lived her life this way. Our relationship will always be strong because of this.
My mom is my confidant. I can talk to her about anything and know she will always support me.
Hard work and determination with a little creativity is a work ethic my mother has always modeled. After reading my great-grandfather's memoirs, I now know that the women in our family have always been hard workers.
Mom has always cared for others, and is always thinking of others, but she takes care of herself too. As a mother, I now understand why taking care of yourself is so important.
Mom leads a Christian life, which I believe, she believes, and the family before us believed to be a great model to live by – a life lived by faith.
Mom has always been a great teacher.
My mom, along with my dad, modeled a healthy marriage full of love, honesty, trust, and respect. There is hardly a better gift that parents can pass on to their children.
My mother taught me at a young age, the importance of having a pet in the house, and how to be respectful and responsible so our furry friends are happy and healthy.
The way Mom has lived and continues to live her life has taught me and many others so many important life lessons. Now that I have two children of my own, I aspire to lead my life much like my mother has. I want to pass on the important lessons, the love, the strong relationships she shared with me – to my own children. When I asked my children what makes Grandma special today, they replied:
"Grandma is nice."
"I love when she brings Gushers to work to share with us."
"I love when Grandma goes on walks with us."
"She always has fun projects for us to do."
"Grandma always plays with us."
My daughter said she appreciates Grandma's desserts when we visit my parents.
My son said he loves when Grandma swings on the hammock and goes fishing with him at the cabin.
My daughter mentioned that she loved the fun butterfly presentation that Grandma put on down in Texas when she was volunteering in the Santa Ana National Wildlife Refuge.
My son said he liked the Easter lesson that Grandma taught him during the egg hunt last Easter where among all of the eggs filled with candy and coins, one egg contained a nail (signifying Jesus' crucifixion), one egg contained a rock (signifying Jesus' tomb), and one egg was empty (signifying Jesus' resurrection).
Mom has always been a great mother, and now she is an equally wonderful grandmother.
So, Mom, thank you for being you! Thank you for being a wonderful mom, grandma, and best friend. Thank you for the wonderful life you have given us, the excellent lessons you have taught us, and the exciting adventures you have brought us on. We look forward to making more memories, going on more exciting adventures, and learning more from you – and right along with you. We look forward to many more weekends at the cabin, agate hunts at the farm, and meeting up on road trips as the years go by. I look forward to working with you, talking on the phone with you, researching our family history with you, telling our stories together, and living out our passions together. I love you, Mom, and HAPPY BIRTHDAY!